DINOZOZO New York Yankees Tin Sign
New York City Baseball Gift for Fans Custom Metal Signs
Introducing the DINOZOZO New York Yankees Tin Sign, a homage to the legendary baseball team in the heart of New York City. This custom metal sign is a blend of artistry and fandom, allowing you to showcase your love for the Yankees and add a personalized touch to your space. Explore the uniqueness of this exceptional product and how it can take your fan spirit to the next level.
Customize Your Fan Space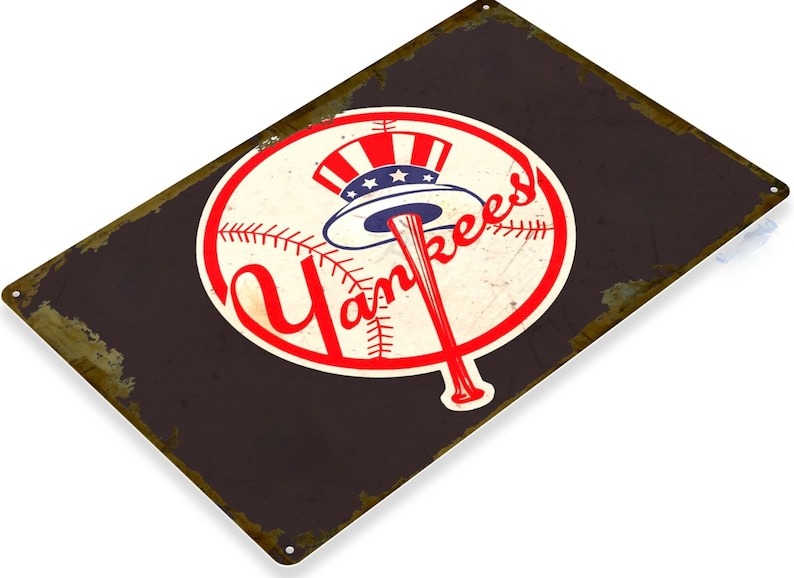 The DINOZOZO New York Yankees Tin Sign lets you transform your fan space into a personalized shrine of your passion. You can add your name, a meaningful message, or any text of your choice, making it a unique masterpiece. Whether it's your living room, office, or a dedicated sports den, this sign will be a showpiece that underscores your unwavering support for the New York Yankees.
Celebrate Yankees Baseball
More than a decoration, this custom metal sign is a celebration of Yankees baseball. Whether you're a devoted fan, a proud New Yorker, or simply admire the game, this sign becomes the focal point that embodies the spirit of the New York Yankees. Its distinctive design and customized touch make it a cherished item that demonstrates your allegiance.
The Ultimate Gift for Yankees Fans
Looking for the perfect gift for another Yankees enthusiast? Your quest ends here! This personalized metal sign is an excellent choice for birthdays, holidays, or special occasions. A customized Yankees sign is a heartfelt way to convey your appreciation for their dedication to the team and add a personal element to their New York memorabilia collection.
Proclaim your love for the New York Yankees and commemorate their rich baseball legacy with this custom metal sign. Don't miss the chance to make a personal statement about your devotion to the Yankees. Place your order today and let your fan pride shine!