DINOZOZO NY Giants Football Metal Sign Gift for Fans Man Cave Decor Custom Metal Signs
Elevate your New York Giants fandom with the DINOZOZO NY Giants Football Metal Sign. These custom-made metal signs are the perfect addition to your man cave, displaying your unwavering support for the Giants. Discover more about these unique signs and how they can transform your space into the ultimate Giants sanctuary.
Celebrate the NY Giants in Style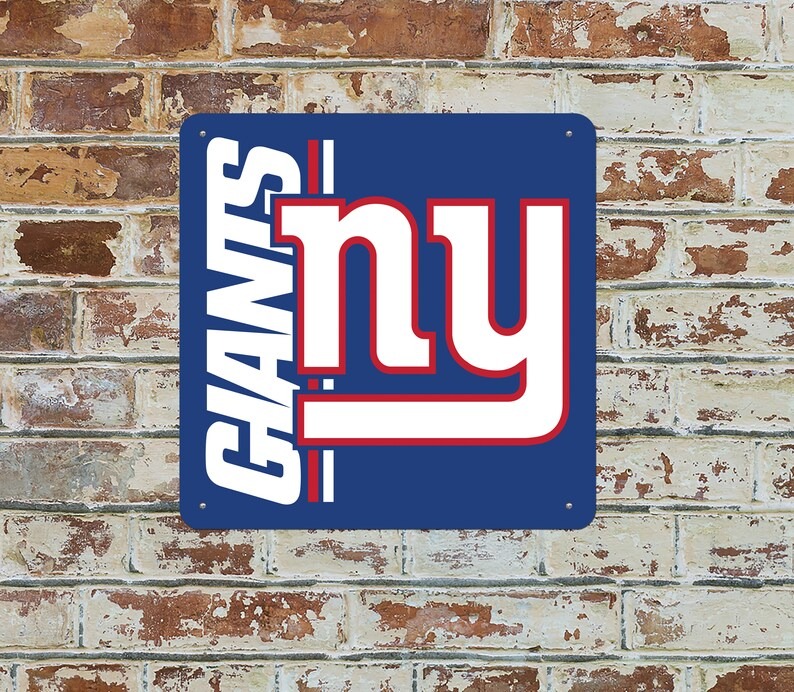 This custom metal sign is meticulously designed, paying homage to the New York Giants. It features the team's colors and emblem, capturing the essence of the Giants. Whether you've been a long-time fan or are just beginning your football journey, this sign embodies the legacy of the NY Giants.
Personalize Your Giants Tribute
Make this sign truly your own with personalized options. Add your name, a special message, or any text that reflects your Giants devotion. Personalization turns this sign into a unique piece of memorabilia that proudly expresses your unwavering support for the NY Giants.
The Ideal Man Cave Decor
Your man cave is more than just a room; it's a sanctuary for Giants enthusiasts. This custom metal sign takes your Giants-themed man cave to the next level, infusing it with the spirit of the team. Turn your man cave into the ultimate Giants haven, whether you're hosting game-day gatherings or simply immersing yourself in the world of football.
The Perfect Gift for Football Enthusiasts
Searching for the perfect gift for a fellow football lover or looking to enhance your own Giants-themed man cave? Your search ends here. The DINOZOZO NY Giants Football Metal Sign makes a thoughtful present for birthdays, special occasions, or any events related to the Giants. It embodies a deep love for the NY Giants and enhances the ambiance of any NFL fan's man cave.
Embrace your dedication to the NY Giants with the DINOZOZO NY Giants Football Metal Sign. Pay homage to the Giants, add your personal touch, and cultivate a man cave that radiates Giants spirit. Place your order today and elevate your man cave with the energy of a Giants-inspired decor!