DINOZOZO Personalized Dog Memorial Stake – Pug
The DINOZOZO Personalized Dog Memorial Stake for Pug provides a touching and lasting way to commemorate your beloved Pug and the special bond you shared. These custom metal signs are a heartfelt tribute to honor your faithful furry friend.
Remembering Your Pug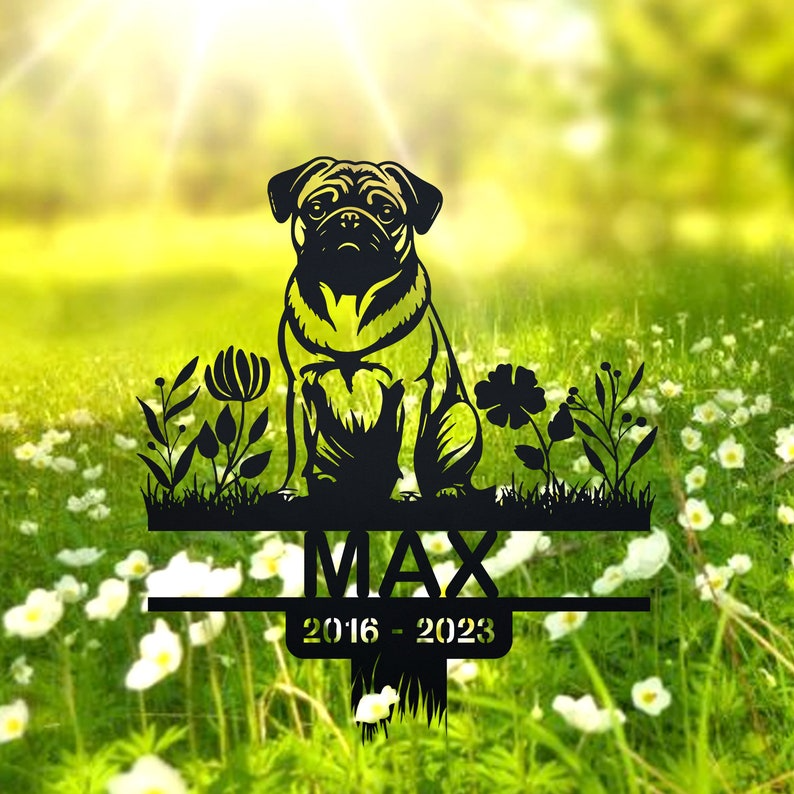 This memorial stake is designed to capture the charm of the Pug breed and the unique qualities of your cherished pet. With customization options, you can include your Pug's name and important dates, creating a truly personal and meaningful memorial. This customization allows you to craft a unique and heartfelt tribute to your Pug.
Compassionate Dog Memorial Gifts
Coping with the loss of a pet can be a difficult journey. The DINOZOZO Personalized Dog Memorial Stake offers a compassionate way to express your love and remembrance for your Pug. These custom metal signs also make thoughtful gifts for others who may be experiencing a similar loss. Crafted with durable materials, these memorial stakes are built to withstand outdoor conditions, ensuring they remain a lasting tribute to your cherished Pug.
These personalized dog memorial stakes offer a tangible and enduring way to preserve your dog's memory. Whether you choose to create a personalized memorial in your garden or share these custom metal signs with others, they serve as a lasting reminder of your Pug's presence in your life.