Make History Los Angeles Football Club Est.2018 Classic Metal Sign: Showcase Your Soccer Passion
Show your unwavering support for the Los Angeles Football Club (LAFC) with the Classic Metal Sign. This metal sign not only serves as a decorative piece but also encapsulates the essence of your dedication to the club and celebrates their soccer journey. Explore how this sign captures the team's legacy and brings a touch of soccer history to your space.
Embrace Club Legacy: Capturing LAFC's Soccer Journey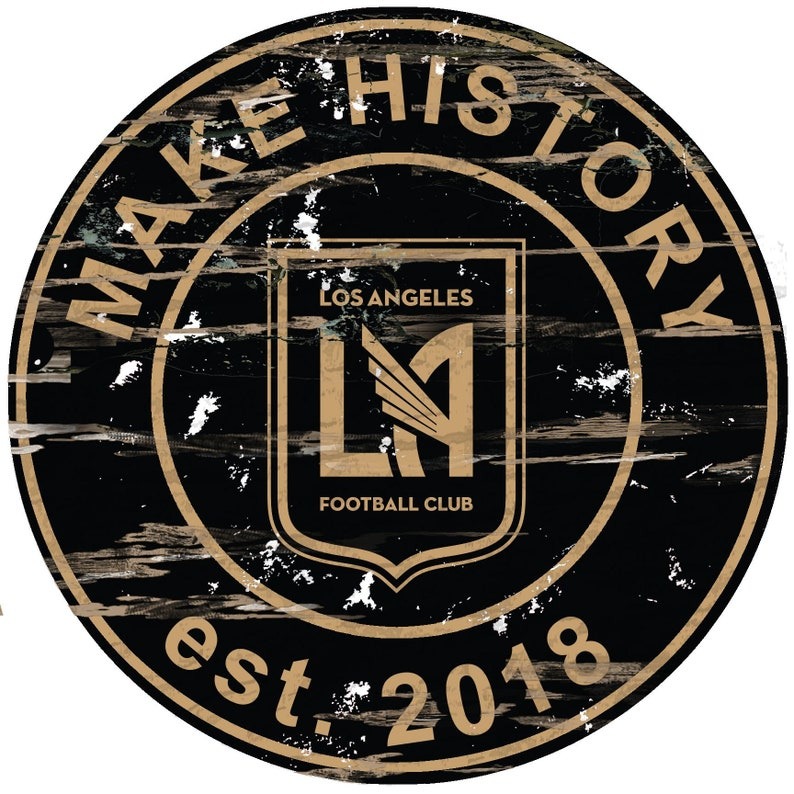 The Make History Los Angeles Football Club Est.2018 Classic Metal Sign boasts a design that embodies LAFC's journey since its establishment, highlighting their achievements and contributions to soccer. Featuring iconic club logos and imagery, this sign pays tribute to the club's history and the passion of devoted fans like you. Beyond its visual appeal, the sign encapsulates the club's growth and successes.
As a dedicated supporter, this metal sign becomes a representation of your allegiance to LAFC and your shared admiration for their accomplishments and impact. Its timeless design and club-inspired elements make it a powerful symbol that resonates with the spirit of Los Angeles Football Club soccer.
Elevate Your Space: Infusing Club Spirit into Your Environment
Transform your living space with the Make History Los Angeles Football Club Est.2018 Classic Metal Sign, infusing it with the club's energy and legacy. Whether prominently displayed in your fan zone, game room, or proudly hung in your home, this sign brings LAFC's soccer history and excitement into your surroundings.
By incorporating this metal sign into your decor, you're creating an environment that celebrates LAFC's memorable matches, standout players, and the enduring passion of fans. It's more than just decor—it's a visual representation of your commitment to the club.
Connect with Fellow Fans: Fostering a Strong Soccer Community
Forge connections with fellow Los Angeles Football Club enthusiasts through the Make History Classic Metal Sign. This sign sparks conversations and allows you to connect with other fans who share your passion for the club.
Whether prominently featured in your home, proudly exhibited in a dedicated fan area, or given as a thoughtful gift, this metal sign encourages discussions about favorite moments, standout athletes, and the sense of camaraderie that comes with being an LAFC supporter.