Personalized Spooky Haunted House Metal Sign: Your Ultimate Halloween Home Decoration
Transform your home into a haunt with the captivating Personalized Spooky Haunted House Metal Sign! This eerie sign not only adds a spooky touch to your Halloween decor but also brings a sense of enchanting mystery to any space. Discover why this metal sign is the perfect choice for celebrating the spookiest time of the year.
Custom Haunting: Embrace the Spirit of Halloween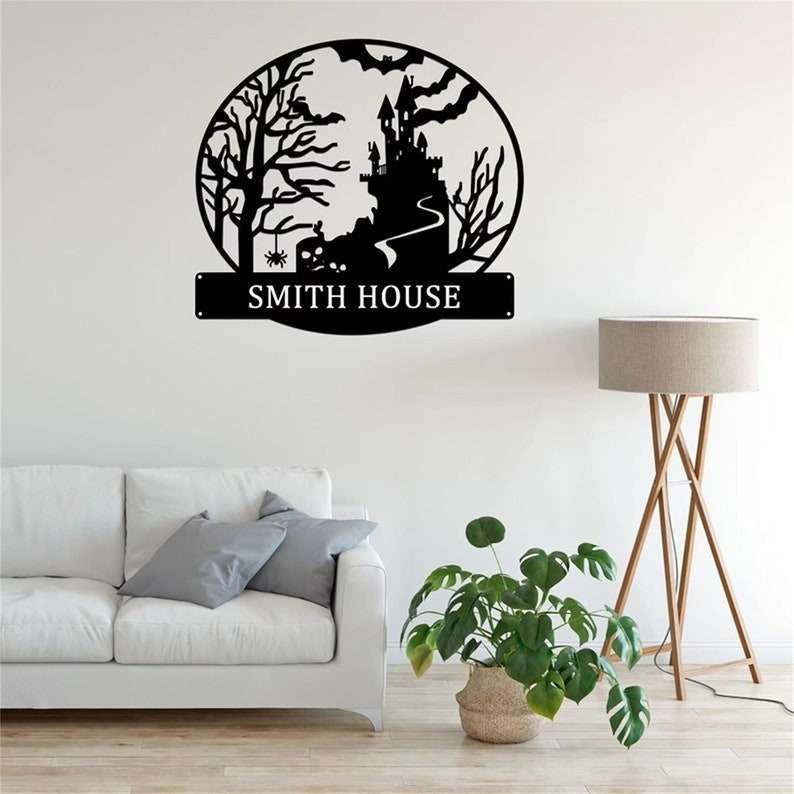 The Personalized Spooky Haunted House Metal Sign embodies the essence of Halloween with its custom design that sends shivers down your spine. The sight of a haunted house surrounded by an air of mystery captures the very heart of the holiday's allure.
By personalizing this metal sign with your chosen name or message, you create a unique and chilling decoration that leaves a lasting impression. Whether displayed indoors or outdoors, this sign becomes a conversation starter that adds an extra layer of spookiness to your Halloween setting.
Versatile Spookiness: Make Every Corner Haunted
What sets the Personalized Spooky Haunted House Metal Sign apart is its versatility in Halloween decorating. Whether you're hosting a haunted gathering, transforming your home into a chilling spectacle, or simply embracing the Halloween spirit, this sign seamlessly fits into your decor scheme.
Showcase it as a wall hanging to set the eerie ambiance right from the entrance. Let it be the centerpiece of your haunted hallway or a bewitching addition to your Halloween-themed table. Its meticulously crafted design and mysterious charm make it a standout addition to haunted houses, themed parties, and any Halloween-loving environment.
The Perfect Personalized Halloween Gift: Unleash the Thrills
When seeking an exceptional Halloween gift, finding something that combines personalization with the spine-tingling essence of the season can be a challenge. However, the Personalized Spooky Haunted House Metal Sign effortlessly achieves both, making it the ultimate choice for sharing Halloween excitement.
This metal sign's customized and haunting design, paired with personalized details, captures the very essence of Halloween's allure. Whether gifted to fellow Halloween enthusiasts or used as a treasured family decoration, this sign adds a touch of personalized spookiness to the festive celebrations.