Texas A&M Est.1876 Classic Metal Sign: Embrace Timeless Team Tradition
Celebrate your unwavering devotion to the Texas A&M Aggies with the Classic Metal Sign commemorating the team's founding in 1876. This iconic metal sign pays homage to the Aggies' storied football legacy and reflects your enduring loyalty to the team.
Captivating Legacy Emblem: Cherishing History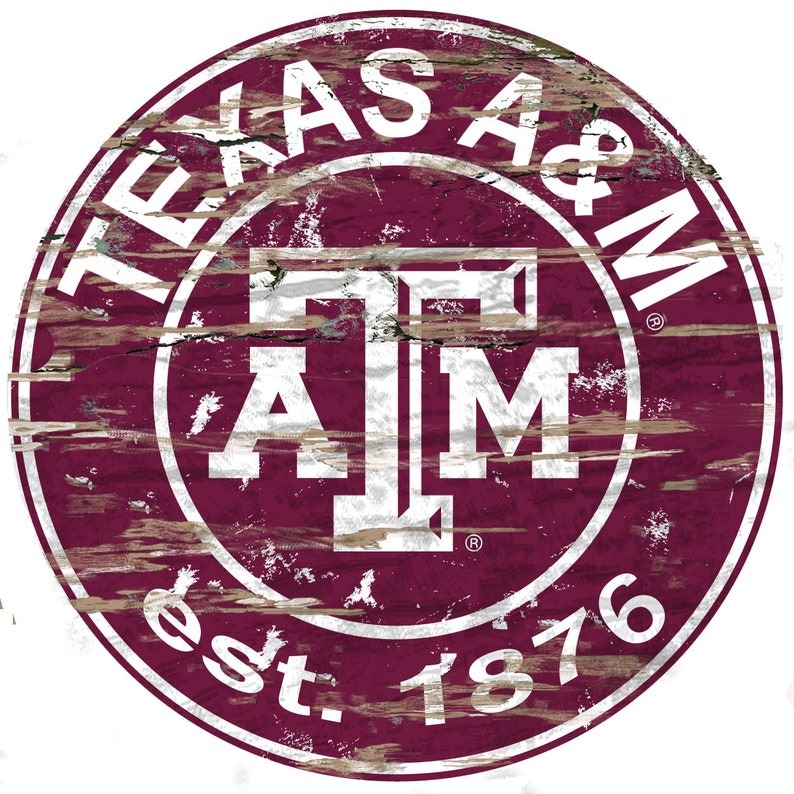 The Texas A&M Est.1876 Classic Metal Sign serves as a lasting tribute to the team's journey, achievements, and historical significance. With meticulous craftsmanship and captivating aesthetics, this sign encapsulates the essence of the Aggies, their memorable moments, and the passionate unity of their fans.
Display this metal sign with pride, symbolizing your deep connection to the Texas A&M Aggies and the timeless traditions that unite their dedicated fan community.
Elevate Your Space: Transform Your Fan Haven
Elevate your living space, fan haven, or game-watching area with the Texas A&M Est.1876 Classic Metal Sign. Beyond showcasing your fervor for the Aggies, this sign has the power to transform your surroundings into an environment that resonates with the energy and essence of football.
By prominently featuring this metal sign, you infuse your space with the values of teamwork, resilience, and the indomitable spirit that define the Texas A&M Aggies' enduring legacy.
Build Fan Bonds: Strengthen Connections
Forge meaningful connections with fellow fans and enthusiasts through the Classic Metal Sign highlighting the founding year of the Texas A&M Aggies. It serves as a unifying emblem that enables you to connect with others who share your passion for the team. Whether displayed at tailgate gatherings, in your home, or gifted to a fellow Aggie fan, it sparks conversations about unforgettable games, beloved players, and the profound influence of the Aggies on their dedicated supporters.
The Texas A&M Est.1876 Classic Metal Sign celebrates the heart of the Aggies' legacy—it commemorates the team's founding year and the collective dedication of its fans. Showcase your allegiance with pride and honor the revered heritage that defines