Trick Or Treat Metal Sign
Add a Spooky Touch to Your Halloween Decor
Get ready to spook your guests and trick-or-treaters with the Trick Or Treat Metal Sign. This Halloween decoration is the perfect way to set the eerie mood and create a memorable experience for everyone.
A Chilling Design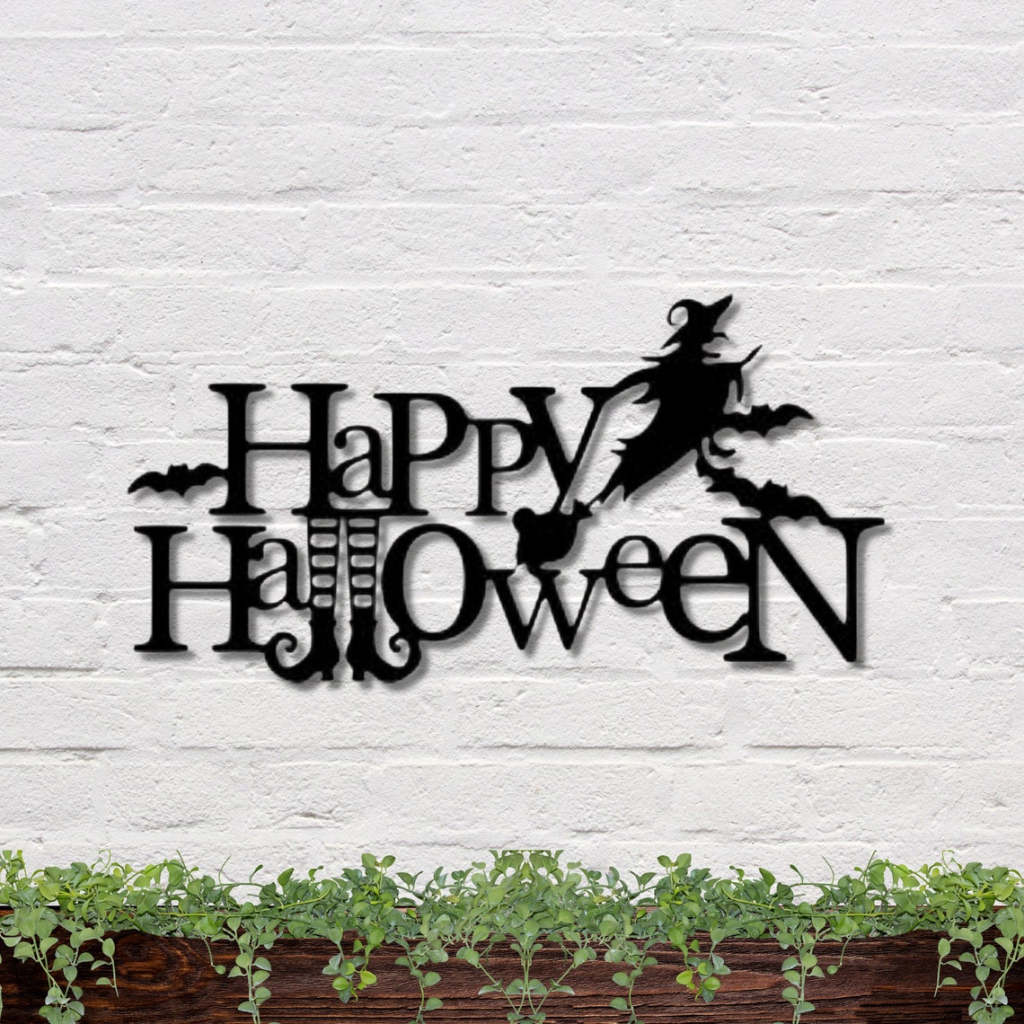 The Trick Or Treat Metal Sign features a creepy bat design that adds a touch of scare to your home decor. With its menacing bat silhouette, this sign is sure to catch the attention of passersby and add to the spookiness of Halloween night.
Quality Craftsmanship
Made from high-quality metal, this sign is built to last. Its sturdy construction ensures that it can withstand the outdoor elements, making it a great addition to your front porch or yard decorations.
Easy Installation
The Trick Or Treat Metal Sign comes with pre-drilled holes and mounting hardware, making it easy to hang on your walls, doors, or any other surface you choose. Within minutes, you can have this chilling sign in place, ready to give a fright to all who approach.
A Frightening Welcome
With the Trick Or Treat Metal Sign displayed at your doorstep, you're sure to give a chilling welcome to all who dare to approach your home. It sets the tone for a night of scares and fun as trick-or-treaters make their way to your door.
Perfect for Halloween Parties
If you're hosting a Halloween party, the Trick Or Treat Metal Sign is a must-have decoration. Hang it on your walls to create a spooky ambiance that will leave your guests with a lasting impression.
A Thoughtful Halloween Gift
Looking for a unique Halloween gift? The Trick Or Treat Metal Sign is an excellent choice. Surprise a friend or family member with this spooky sign, and they'll appreciate the thought and effort put into this Halloween-themed present.
Pair it with Halloween Decor
The Trick Or Treat Metal Sign complements other Halloween decorations like pumpkins, spiderwebs, and ghostly figures. Combine it with other spooky elements to create a hauntingly memorable display.
Final Thoughts
Embrace the spirit of Halloween with the Trick Or Treat Metal Sign. Its scary bat design, quality craftsmanship, and easy installation make it an ideal choice for Halloween decoration enthusiasts. Set the scene for a frightfully fun night and welcome trick-or-treaters with a sign that captures the essence of Halloween thrills.