US Flag Firefighter Grave Marker Metal Garden Stakes: Honoring the Memory of a Fireman
Firefighters are everyday heroes who selflessly risk their lives to protect others and their communities. The US Flag Firefighter Grave Marker Metal Garden Stakes offer a meaningful way to pay tribute to the memory of a brave firefighter. These garden stakes also serve as sympathy gifts, providing solace and support during times of loss.
Celebrating the Firefighter's Dedication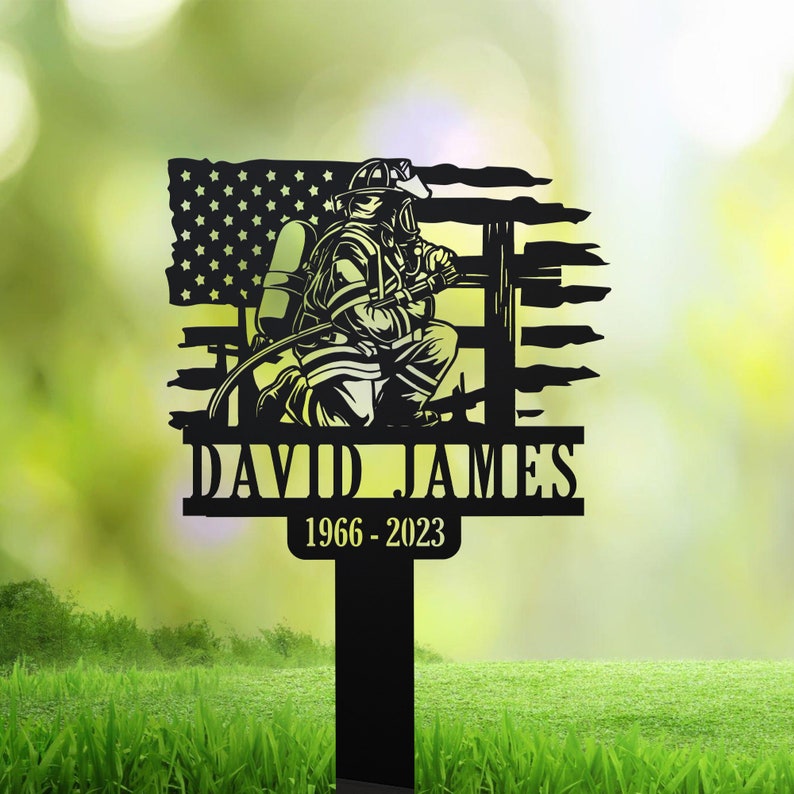 The design of these Metal Garden Stakes prominently features the US flag, symbolizing the firefighter's unwavering dedication to duty and service. These stakes stand as a lasting testament to the firefighter's commitment to saving lives and ensuring the safety of others. Placing these markers in a garden or memorial area is a heartfelt way to remember and celebrate their legacy as a firefighter.
The US Flag Firefighter Grave Marker Metal Garden Stakes serve as a reminder of the firefighter's courage, sacrifice, and sense of duty. They represent the cherished memories of a firefighter's career, the camaraderie of the firehouse, and the profound impact they had on their community.
Comforting Memorial and Sympathy Gifts
Losing a beloved firefighter is a significant loss, and these garden stakes are not just a tribute; they are also a gesture of sympathy and support. By offering these garden stakes as gifts, you extend your condolences and share in the remembrance of someone who dedicated their life to keeping others safe.
Crafted with care and durability in mind, these metal garden stakes are built to withstand the elements, ensuring they remain a lasting tribute. They serve as a reminder that the firefighter's bravery and commitment will continue to inspire those who were touched by their heroism.