When it comes to home decor, every detail matters, and the choice between metal and wood sign decor can significantly impact the ambiance and style of your living space. In this blog, we'll explore the benefits of both options and help you make an informed decision to enhance your home decor.
The Allure of Metal Sign Decor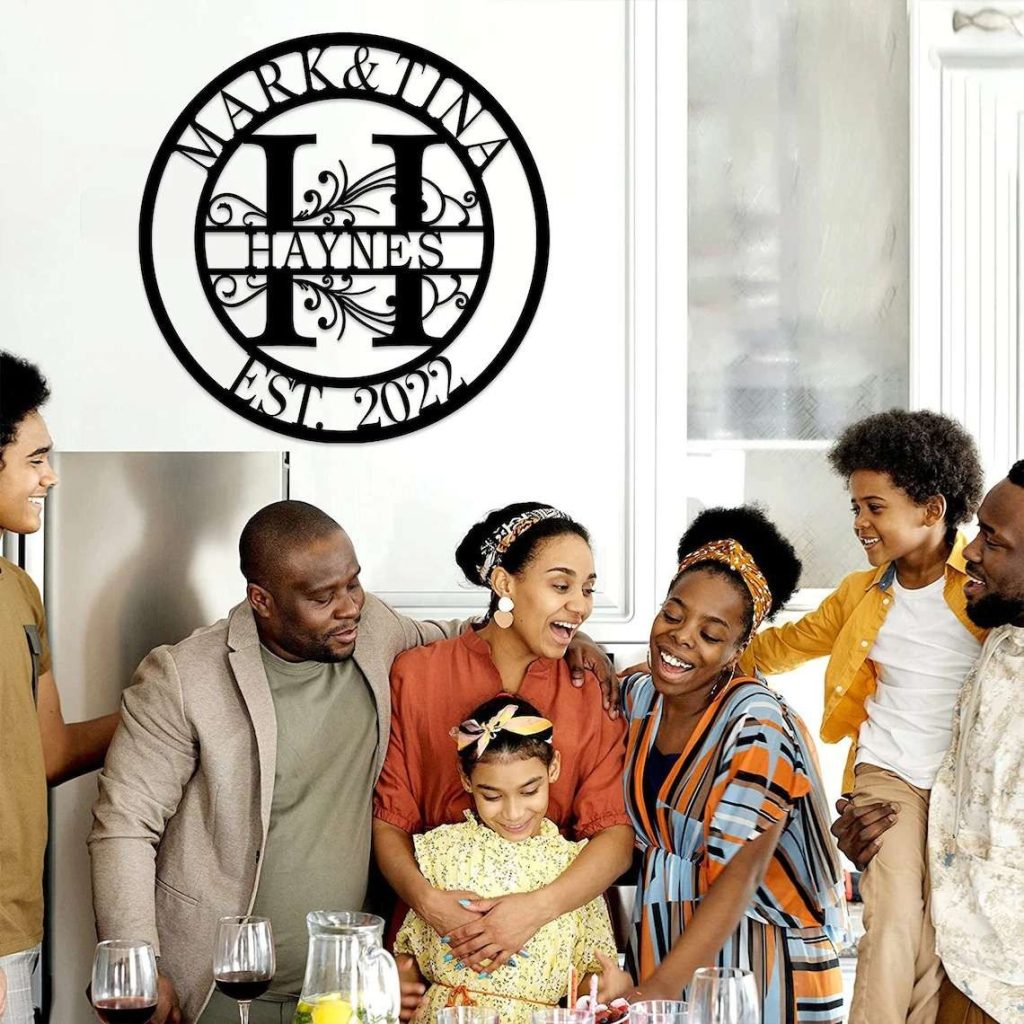 1. Contemporary Elegance:
Metal signs bring a touch of modern elegance to any room. Their sleek, minimalist design fits seamlessly into contemporary interior designs, making them an ideal choice for those who appreciate clean lines and sophisticated aesthetics.
2. Durability:
Metal signs are built to last. They are resistant to weather, making them suitable for both indoor and outdoor use. Unlike wood, metal doesn't warp or fade over time, ensuring your decor remains vibrant and eye-catching for years to come.
3. Customization:
Personalization is key when it comes to home decor. Metal signs offer a wide range of customization options. Choose from various metals like aluminum, steel, or copper, and have your sign cut, engraved, or painted to match your unique style and vision.
4. Versatility:
Metal signs are incredibly versatile. Whether you want to adorn your living room, bedroom, or even your garden, they can seamlessly adapt to any environment, adding a contemporary touch wherever you place them.
5. Low Maintenance:
Metal signs are low-maintenance. Cleaning them is as simple as wiping them with a damp cloth, ensuring that your decor always looks its best with minimal effort.
The Timeless Charm of Wood Sign Decor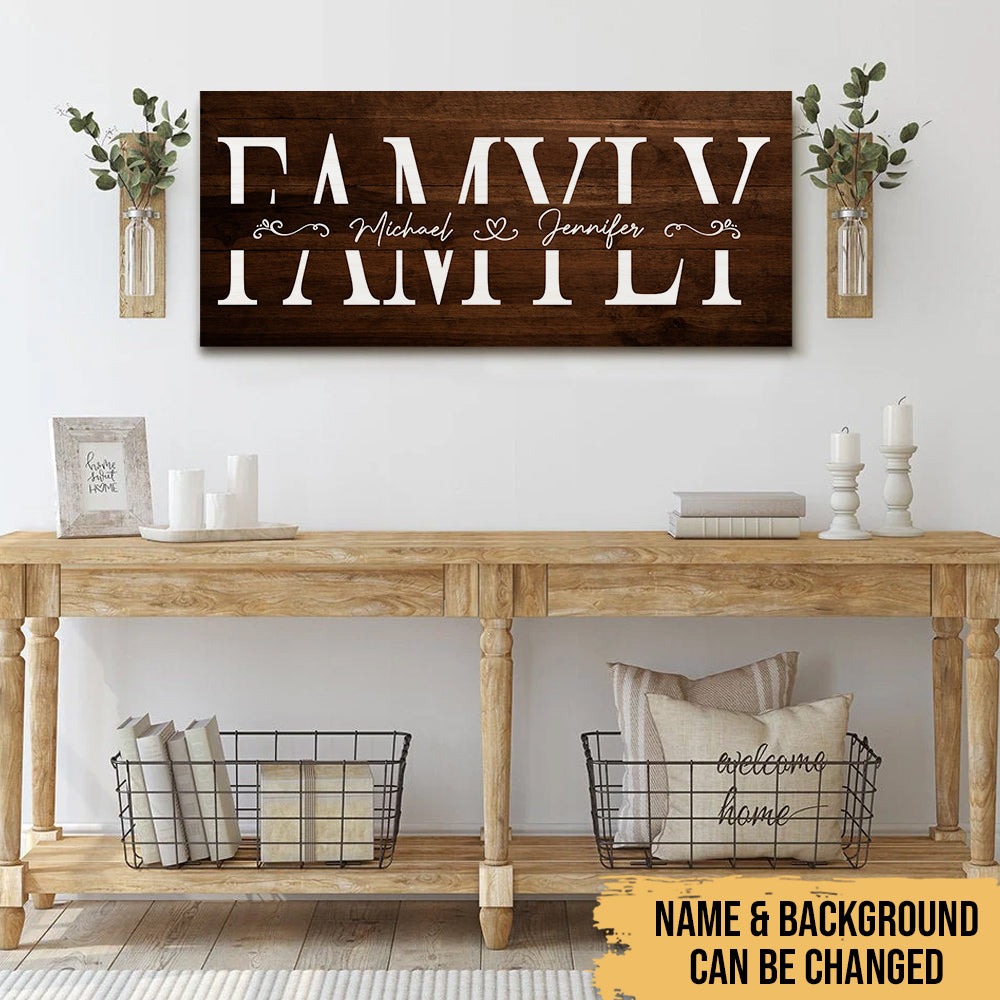 1. Rustic Warmth:
Wood sign decor exudes a timeless and rustic charm that's hard to beat. If you love the cozy feeling of a farmhouse or cottage-style home, wood signs can play a central role in creating that ambiance.
2. Custom Craftsmanship:
While wood may have limitations compared to metal, the natural material allows for custom craftsmanship that highlights its unique grain and texture. Each wood sign tells a story and adds character to your space.
3. Versatility:
Wood signs are versatile in their own right. From inspirational quotes in the living room to personalized nameplates for your children's bedrooms, they can be used creatively throughout your home.
4. Ideal for Indoor Spaces:
Wood signs are ideal for indoor decor. Their warmth and character make them a great choice for adding that personal touch to bedrooms, kitchens, and other indoor spaces.
5. Eco-Friendly:
For those who prioritize sustainability, wood signs are often considered a more eco-friendly choice compared to metal due to the renewability of wood resources.
Comparison table summarizing the key differences between Metal Sign Decor and Wood Sign Decor for home decor
| | | |
| --- | --- | --- |
| Aspect | Metal Sign Decor | Wood Sign Decor |
| Aesthetic Style | Modern and Minimalist | Timeless and Rustic |
| Durability | Highly durable, resistant to weather | Less durable, may require maintenance |
| Customization Options | Extensive customizations available | Limited customization options |
| Versatility | Suitable for both indoor and outdoor use | Primarily suited for indoor decor |
| Maintenance | Low maintenance, easy to clean | May require occasional refinishing |
| Eco-Friendliness | Depending on the material, may have sustainability benefits | Generally considered more eco-friendly |
| Ambiance | Adds contemporary elegance | Creates a cozy, rustic atmosphere |
Choosing the Perfect Home Accent
Ultimately, the choice between metal and wood sign decor depends on your personal style, the ambiance you want to create, and the specific location where you plan to place the sign. Whether you opt for the contemporary elegance of metal or the timeless charm of wood, both choices have the power to transform your living space and add that extra touch of character you've been looking for.
If you're ready to elevate your home decor, explore our wide range of metal and wood sign options to find the perfect fit for your style and vision. At Dinozozo – Custom Metal Signs, we're committed to helping you turn your home into a masterpiece of design and personality. Choose your favorite, and let your decor speak volumes about your unique taste and style.