Showing 1–16 of 78 results
Hockey Fans Will Love This Unique Metal Wall Art
Hockey fans, rejoice! This amazing metal wall art is the perfect way to show your love for the game. Featuring a unique design, this piece is sure to be a conversation starter. Made of high-quality materials, it's built to last. So hang it up with pride and enjoy the compliments from your friends and family.
Hockey Metal Wall Art That Will Make You Stand Out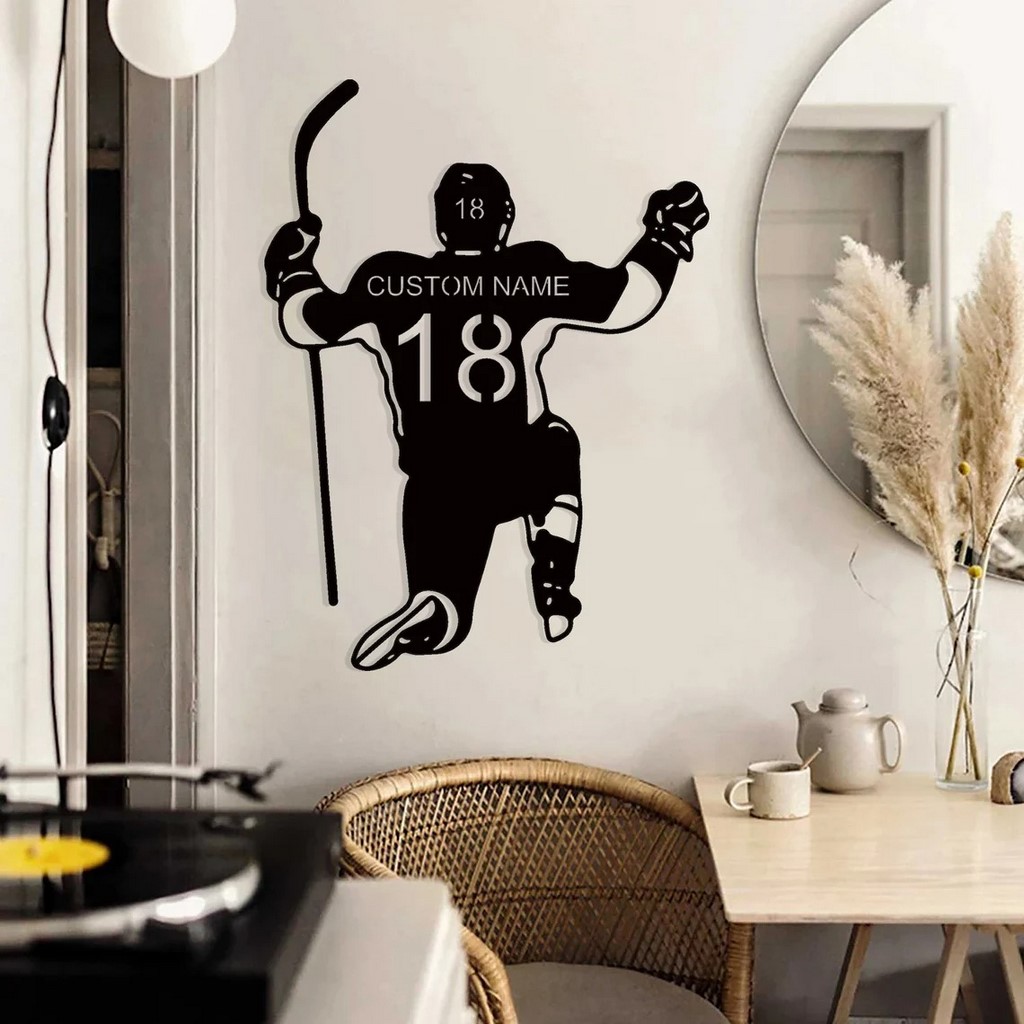 When it comes to finding the perfect gift, it can be difficult to think outside the box. But, with hockey metal wall art, you can give a gift that is both unique and personal. Not only will the recipient love the thoughtfulness of the gift, but they will also be able to display it in their home or office.
We cut our metal signs from METAL. Thus, they won't rust over the course of many years with you. You can pick a design that works for your needs. To maintain the durability of the product, it is advised to hang it indoors or in a location away from water and direct sunlight.
For simple hanging, our metal signage include holes. You can use wall magnets, outdoor command strips, hooks, nails, etc. to hang the sign. To make things easier for you, we supply nails.
Show Your Love for Hockey with This Eye-Catching Wall Art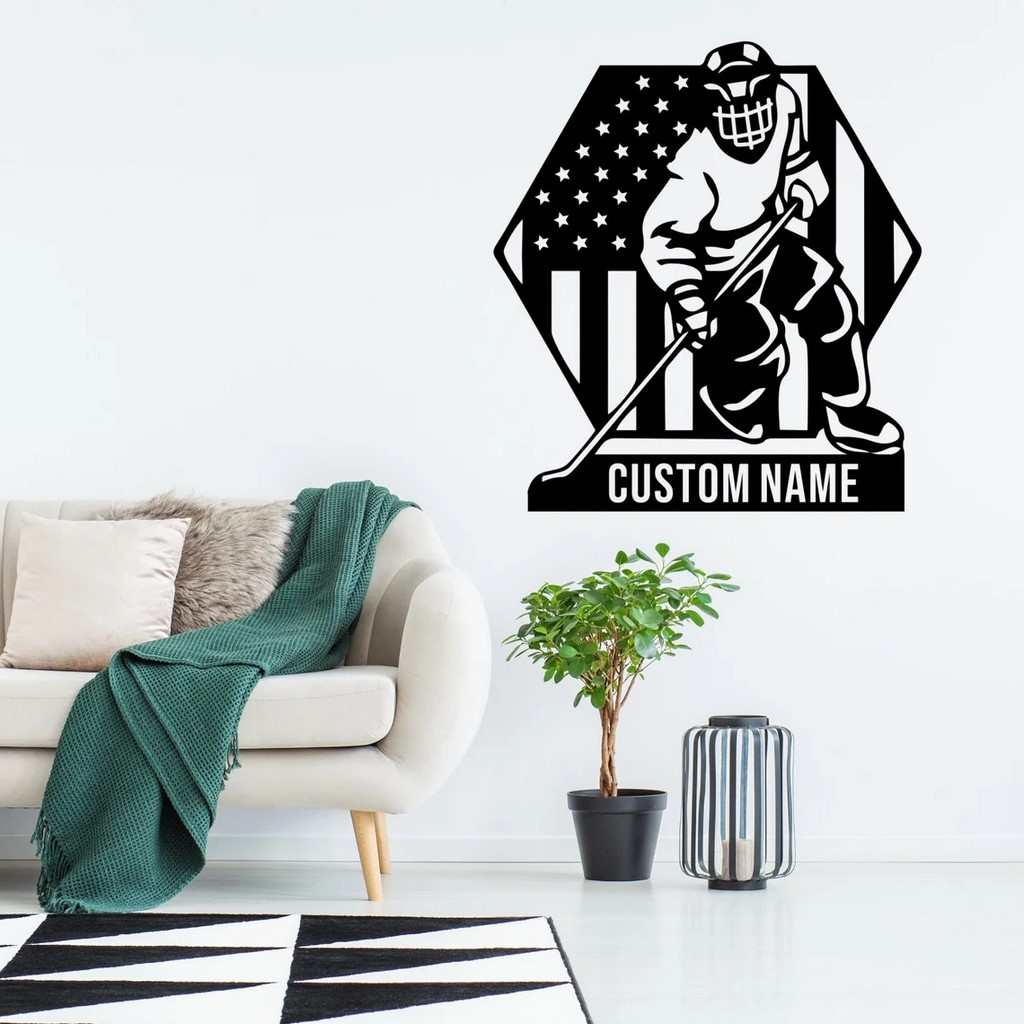 As the winter season approaches, so does hockey season. And what better way to show your love for the game than with this eye-catching metal wall art. This piece is the perfect addition to any game room, man cave, or office, and is sure to score you some major points with your fellow hockey fans.
Enjoy the praises from your friends and family as you proudly hang hockey metal wall art up.
Hang Your Hockey Medals With Pride: The Best Hockey Metal Wall Art For Hockey Players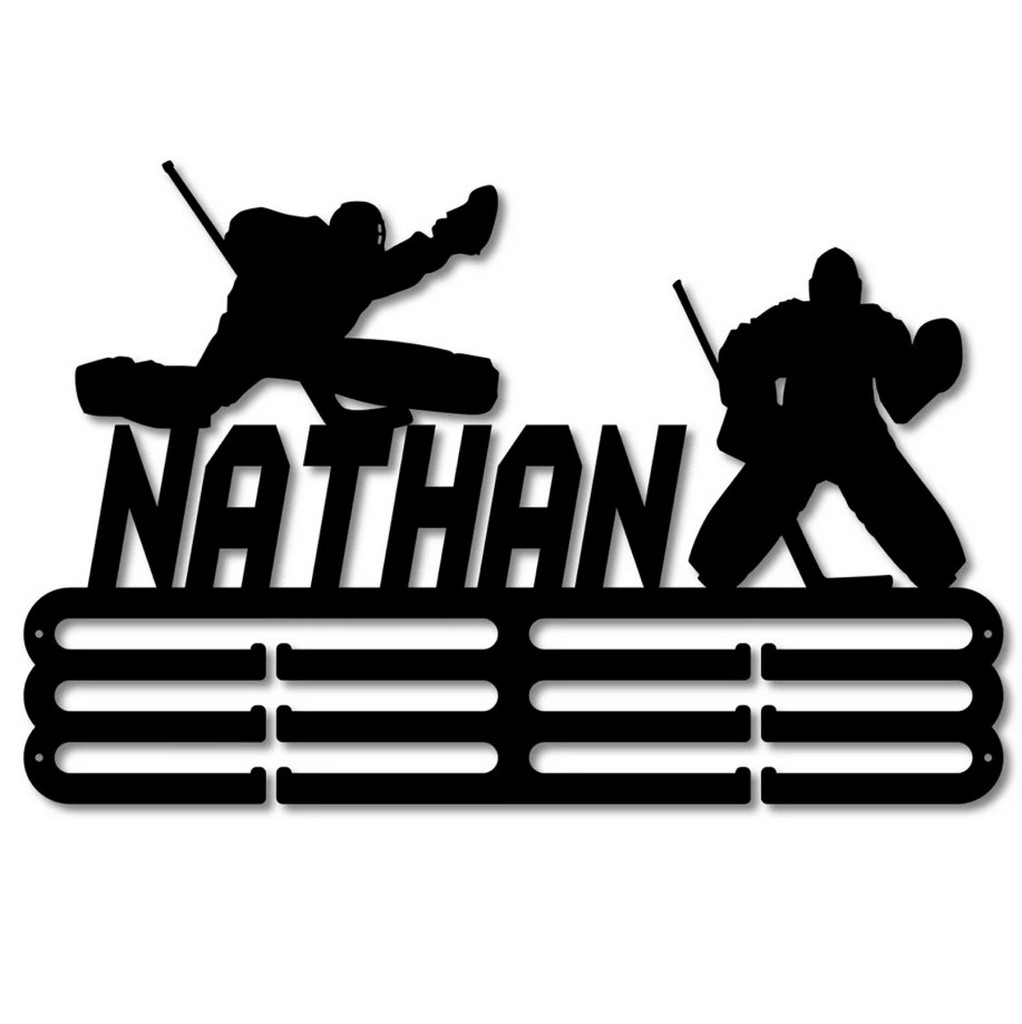 As a hockey player, you've worked hard to earn your medals. You've skated your heart out on the ice, and you've scored some amazing goals. Now it's time to show off your accomplishments with the best hockey metal wall art.
At Dinozozo, we pride ourselves on creating the highest quality metal wall art for hockey players. Our products are made from durable materials that will last a lifetime, and they're designed to be displayed proudly in your home or office.
We offer a wide variety of hockey metal wall art, including medal hangers, goal scoring displays, and team logo signs. Whether you're looking for a unique way to display your individual accomplishments or you want to show your support for your favorite team, we have the perfect product for you.
Browse our selection of hockey metal wall art and find the perfect way to show off your
You also might like other Sport like Basketball, Baseball, Golf, Hockey. Check out our many sub categories in Sport Fans