Showing 1–16 of 3520 results
Hobby Art Custom Metal Signs to Match Any Home's Decor
HOBBY ART: Cool Stuff For Your Cool Home. All too often, homes become places of storage and function while altogether overlooking design. But your home is where you live your life, and it's where you start and end each day.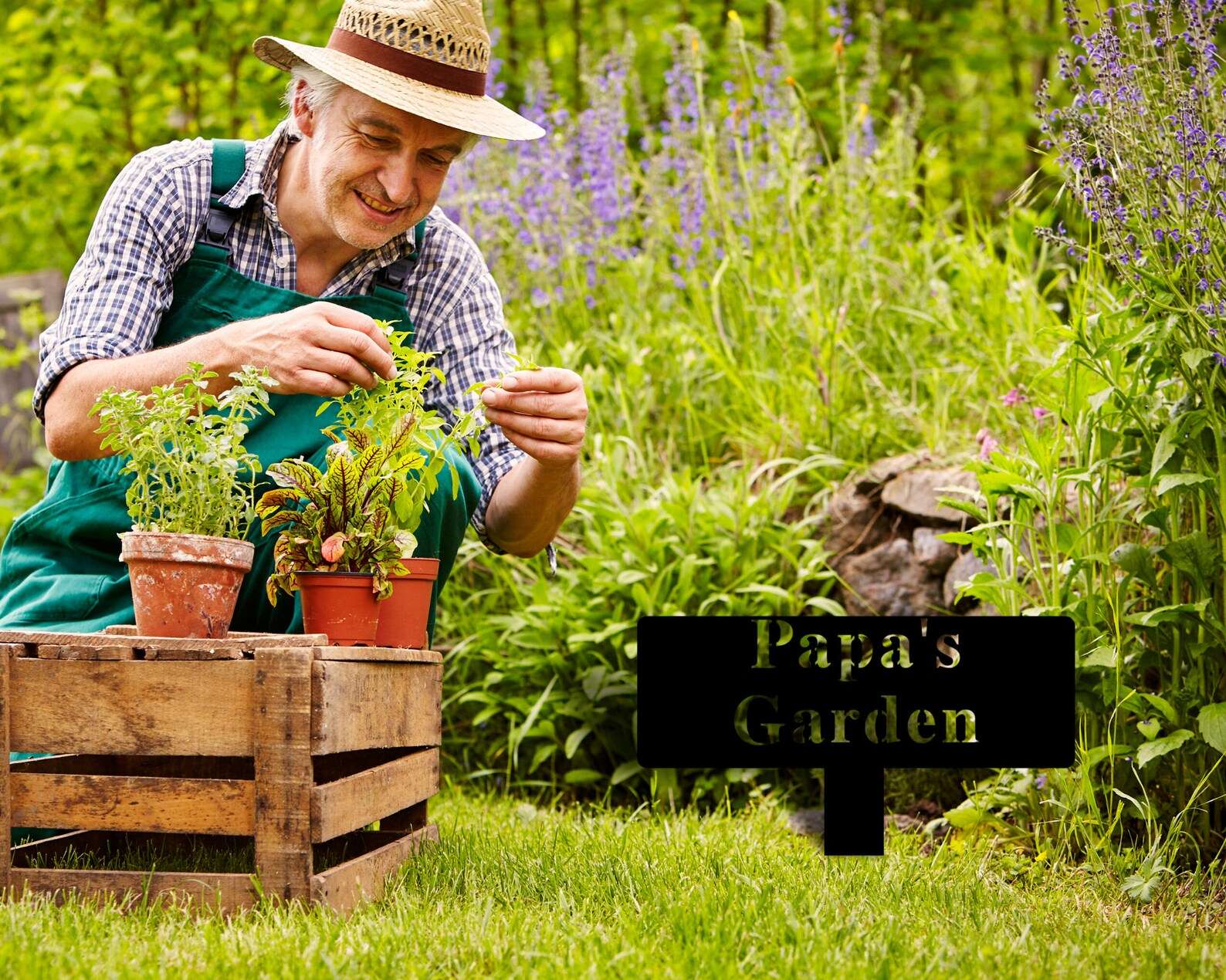 As renowned interior designer Nate Berkus once famously said, "Your home should tell the story of who you are and be a collection of what you love." Does that mean painting the walls your favorite color of chartreuse? Maybe! But probably not. Instead, Decorate According To Your Hobbies visually appealing way to bring your life into your home.
Your home should reflect your lifestyle. By decorating your home with Custom Metal Signs that represent your hobbies and interests, you can create unique and deeply personal displays that are both artful and personally expressive. If you're a fishing and hunting lover, take a look at our Hunting Sign and Metal fish wall art are unique and visually appealing ways to fill up your home with the things that fill up your life. If you are garden lovers, why not have a look-see at our Custom Garden Signs to add more beautiful items to your beloved garden.
Are you a gardener who loves to spend time in your garden and grow beautiful plants?
Do you want to create a beautiful garden sign that will remind you of the beauty of your garden?
If so, we have the perfect solution for you! We offer custom name garden signs that are made of sturdy and durable stainless steel with a powder-coated finish that is resistant to weathering, corrosion and rust. The sign is easy to install and will last for years to come.
You can customize our signs with any name or slogan of your choice! We've got a variety of styles and sizes available so you can find the perfect one for your needs. Whether you need an outdoor sign for your driveway or driveway gate, or an indoor sign for hanging on the wall in your home, we've got it all. Our team members are ready to assist you with any questions regarding the process.
If you love fishing and want to bring some of that joy into your home
Then this metal fish wall art is for you! This piece is a great way to show off your passion for the water and all its dangers, while also showcasing your dedication to the sport. Our designs feature everything from simple silhouettes of fish swimming in water to intricate sculptures of nets, hooks, and other fishing equipment.
The simple design looks great in any environment—the bright colors make it easy to blend in with other decor. This piece is made from durable metal, so it will last forever. If you're looking for something different than traditional paintings then this product may be just what you need!
Farmhouse Kitchen Sign
This sign is perfect for the farmer who wants to show off their farm fresh produce. The sign is a great way to welcome new neighbors and show off your family's farm-to-table ethos. It features a vintage-style design and will look great on your barn or fence, or anywhere you want to show off your farm fresh goods!
This sign is perfect for your farm or country home. It will make a great addition to any outdoor space. The sign has been weather-resistantly painted with outdoor-safe paint, so you can use it outdoors year round. It also makes a great gift for any home owner who loves farm life!
Are you trying to find the ideal hunting sign decorating gift?
We know that hunting is a passion, and we also know that it's not just about the gear anymore. It's about being able to go out there in your own skin, and when you're out there, you can't help but be inspired by nature around you. That's why we've created this collection of hunting signs decorations—they're made with love, so they're sure to bring a smile to any hunter's face as they enjoy their favorite hobby.
Hunting signs are a great way to decorate your home and show your love of hunting. They can be used in the yard, on a wall, or even as a decoration and make an excellent addition to any outdoor space. You can also use it to remind yourself and others of all that you've accomplished as a hunter—and also as an inspiration for future hunts!
If you're looking for a unique way to personalize your bar, look no further than our Custom Pub Sign
There's nothing like a little bit of personalized flair to make your man cave look like the coolest place in town. These custom pub signs are perfect for any bar, barbershop, or club that wants to stand out from the crowd.
Our custom pub signs are available in a wide variety of shapes and sizes, allowing you to find the perfect fit for your space. Whether you want something huge or small, simple or ornate—we've got it covered! They are also very durable, so they will last for years to come. Grab it today!
Boat Wall Art
Let your boat decor be the talk of the town with this gorgeous and eye-catching 'Classic' boat wall art. This metal sign is a great addition to any coastal or boating home, but also makes the perfect gift for anyone who loves the water and boats.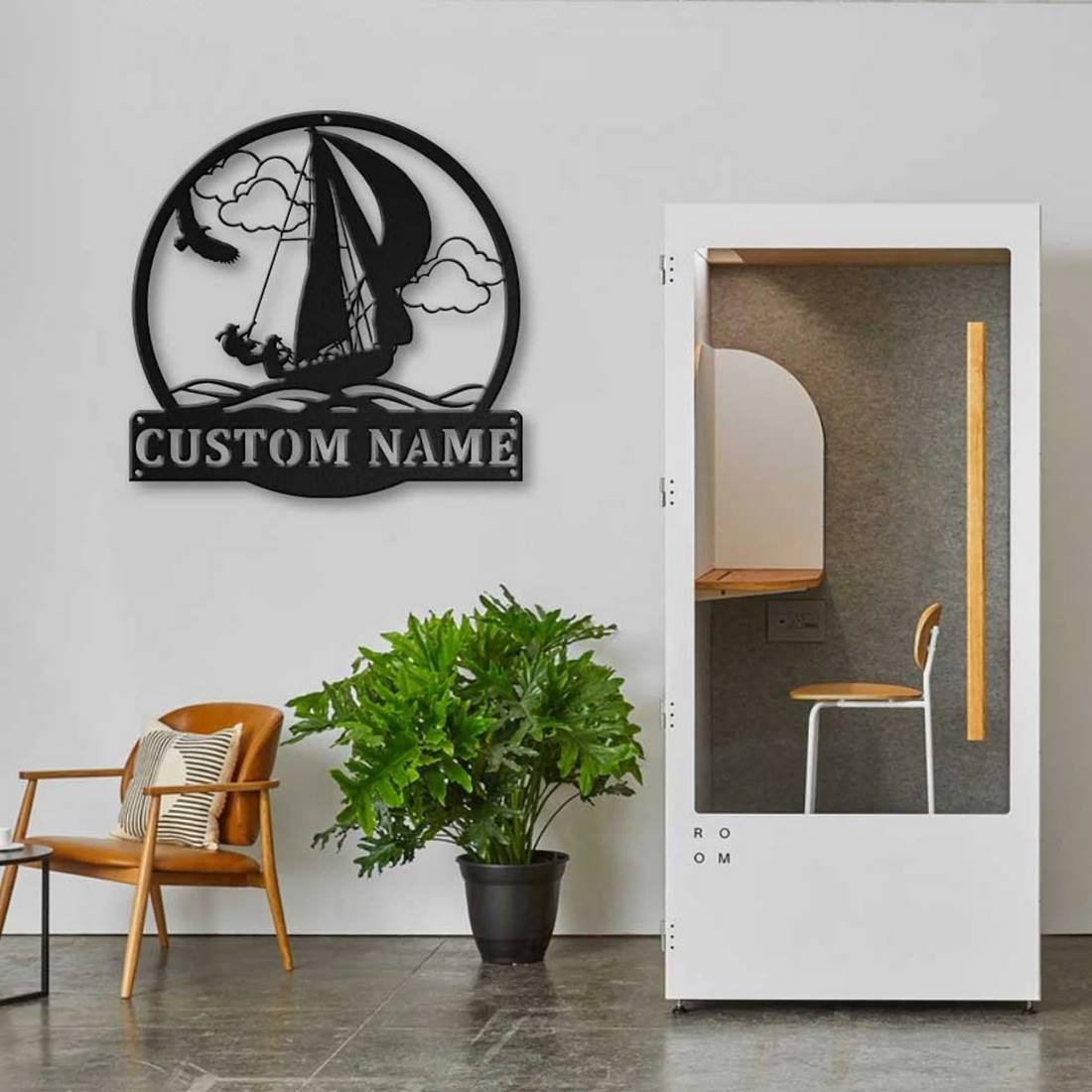 A wonderful addition to any room and is great for the boat lover!
Studio Decoration Cut Metal Sign
This colorful wall decor features a Studio Decor cut metal sign, with an optional wooden frame on the back. A great way to add a little style to your space and bring the excitement of music into the home during holidays and special occasions.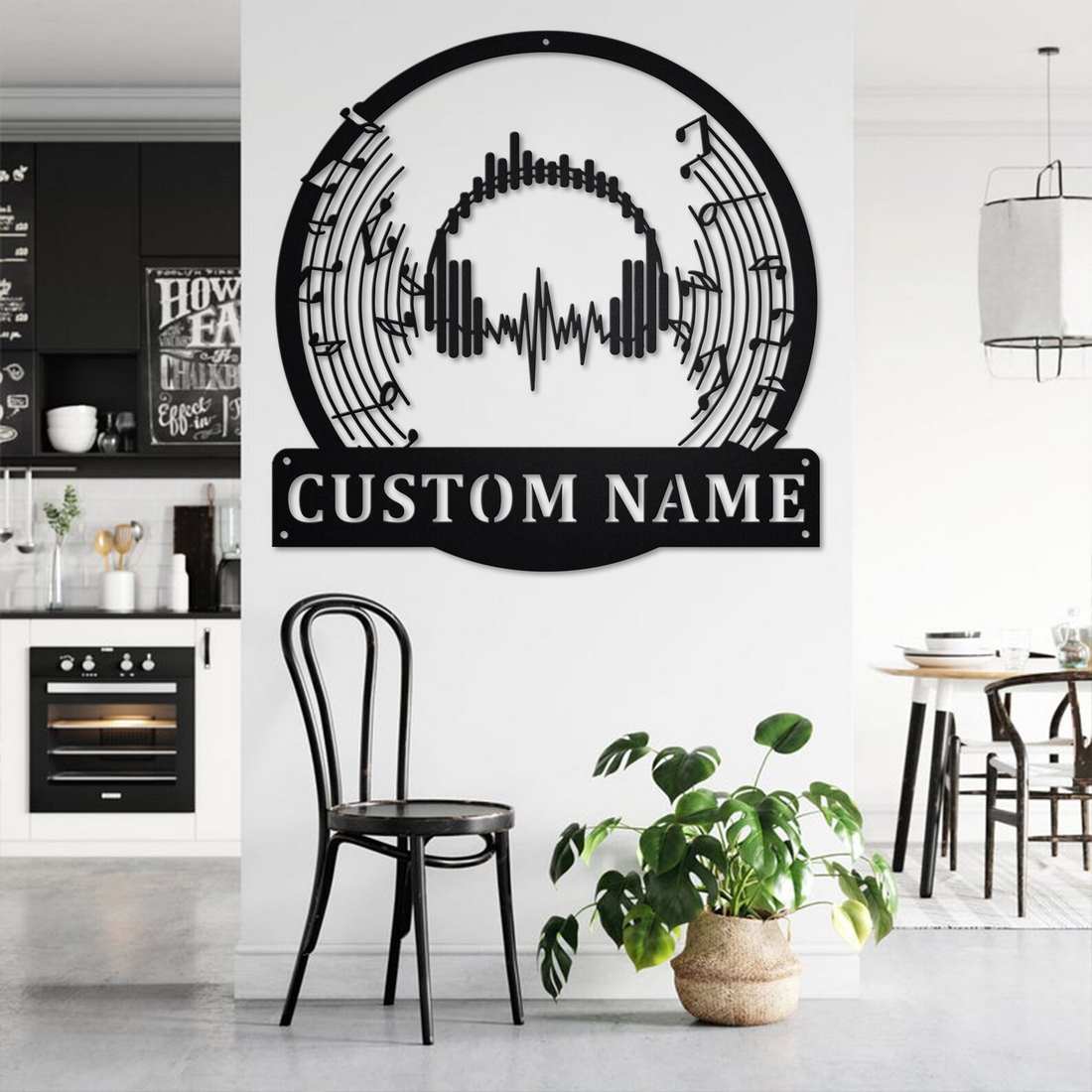 Bring Music Wall Art to any room with this beautiful wall art. Perfect for a dorm room, living room, or even above your bed.
Personalized Metal Camping Signs
Whether you go camping with your family, or have a whole bunch of buddies, there's no question about it: Everyone should have their own sign for their campsite. With this personalized metal sign, you're sure to always get the perfect result from the other campers when they arrive and see your funny or romantic message. Wonderfully rustic and dainty, these signs make the perfect gift for those special people in your life who love the outdoors as much as you do!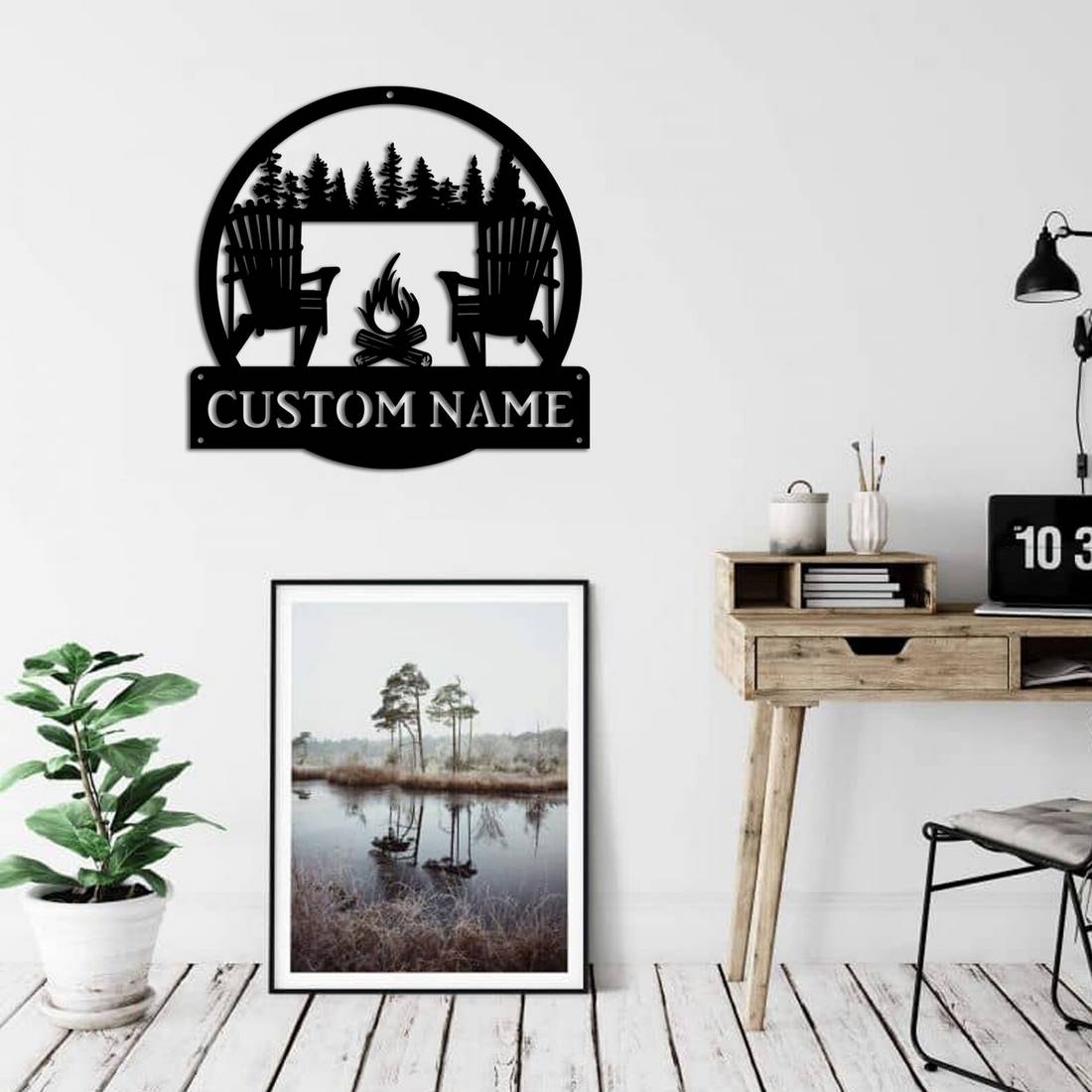 Welcome visitors to your campsite with this colorful metal sign. This campground welcome sign works great as a gift for a friend or relative who has a passion for the great outdoors; use it as an incentive, prize or award at the end of a fishing trip, or just because they're awesome! You can add or swap out text in minutes, so feel free to create any name, date or message you want. Made from sturdy square tubing, these signs are made to last. They're easy to hang from trees and posts by using existing holes on the frame or using our easy-to-use set-up pins (which we include).
Gifts To Sew For Friends
Sewing Room Decor Gifts For Sewers Metal Sign – This is a fun and cute keepsake to hang on your wall, it will make a great gift for the sewers in your family.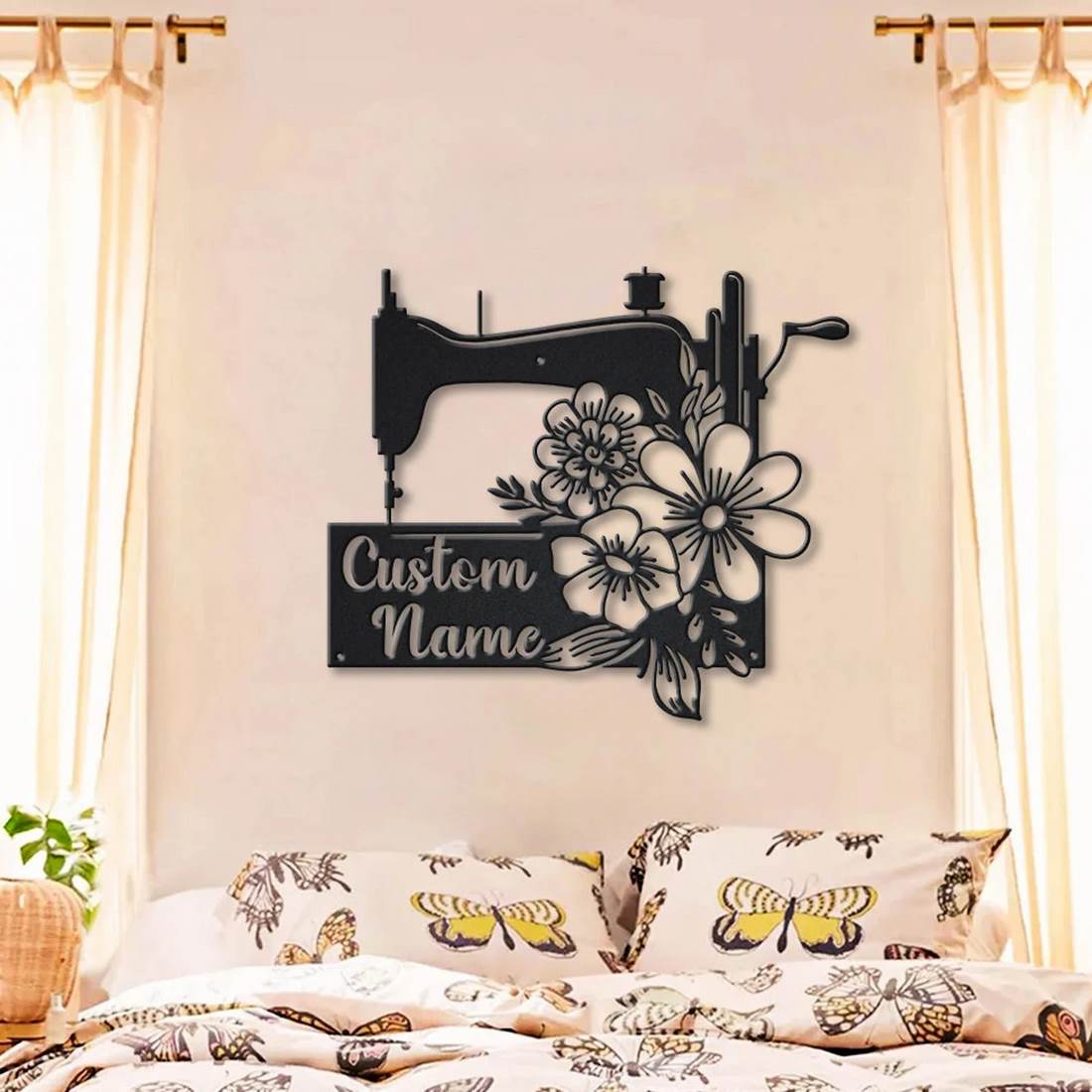 This Sewing Room Decor is a great gift idea for a sewist. It features a unique shape with a combination of bright colors and metals, making this perfect addition to any sewing room.
Yoga Room Ideas
This Yoga Room Decor is a wonderful gift for anyone who loves to stretch, meditate and take time for themselves. Add a bit of beauty to your yoga room with this gorgeous metal sign and make it the place that you can feel inspired.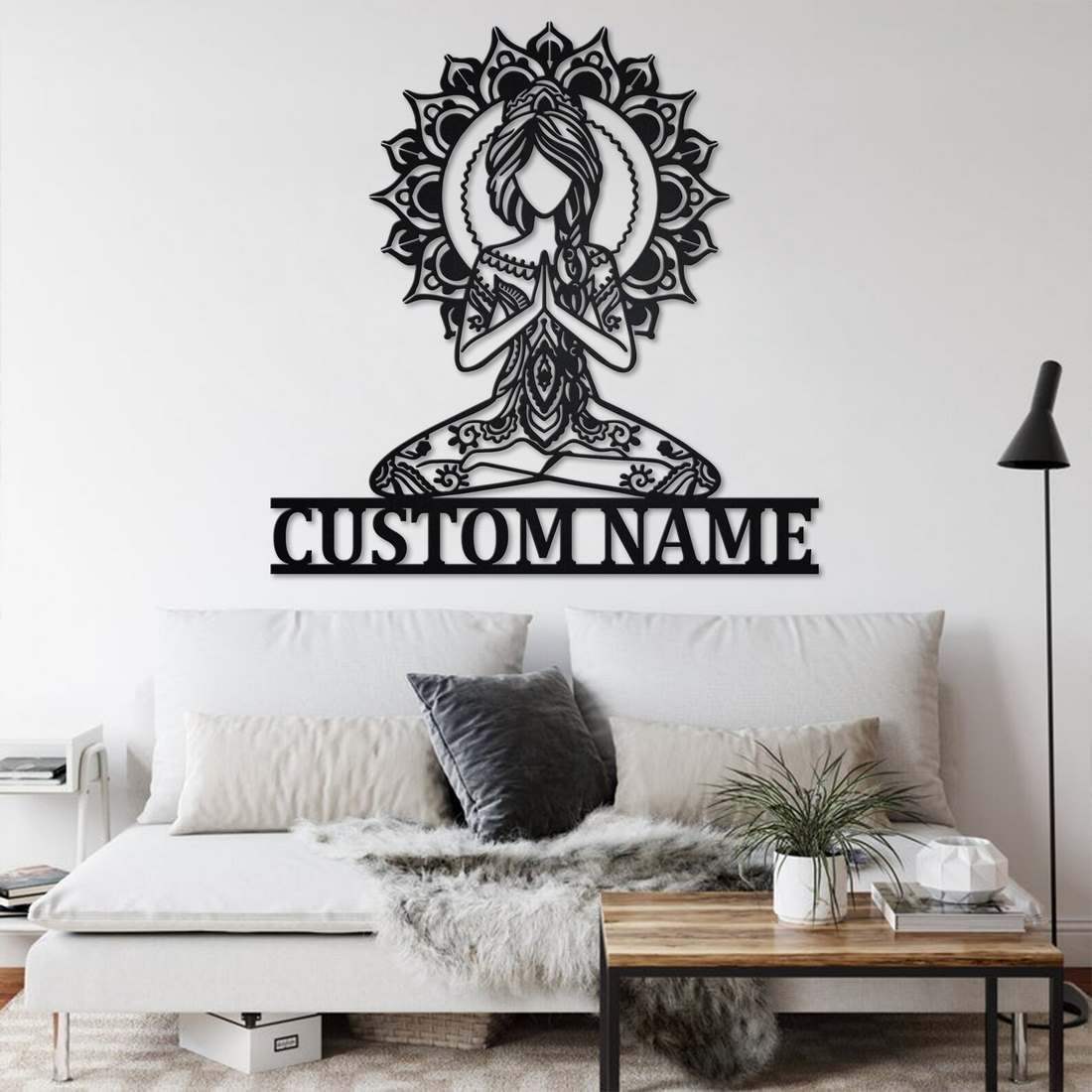 Yoga lover gifts will get you the motivation you need to keep practicing and make a nice gift. Be it your friend, family member or yourself, this Yoga room decor is perfect for all occasions. Get inspired with these yoga related gifs and feel good about being healthy and happy in your own little world.