Teacher Appreciation Gifts
Teacher Name Signs are made of metal with a durable and weather resistant finish. Each sign has a sturdy handle for easy transport, hanging on the wall or leaning against a cabinet.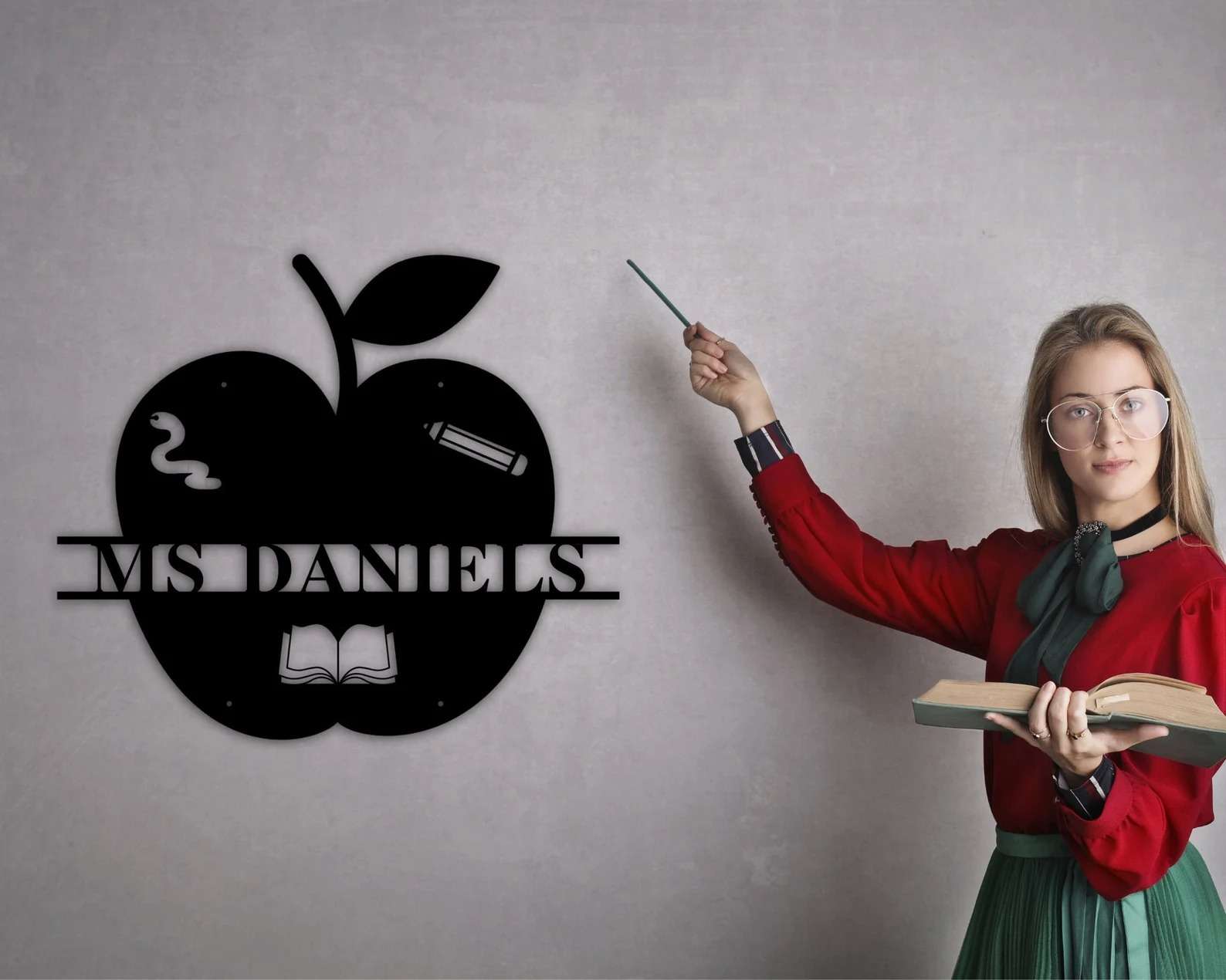 This personalized teacher gift is made from high-quality aluminum and cut from durable steel. Hang this on your classroom door or as a reminder to your students of who they're being taught by. It makes for a great teacher appreciation gift for parents, too!
Metal Teacher Steel Personalized Metal Sign
With the personalized Teacher Name Metal Sign, you can give your school a special touch. This distinctive sign is ideal for any teacher and is certain to become a hit with both you and your students. Your teacher's key characteristics are captured on the Teacher Name Metal Sign.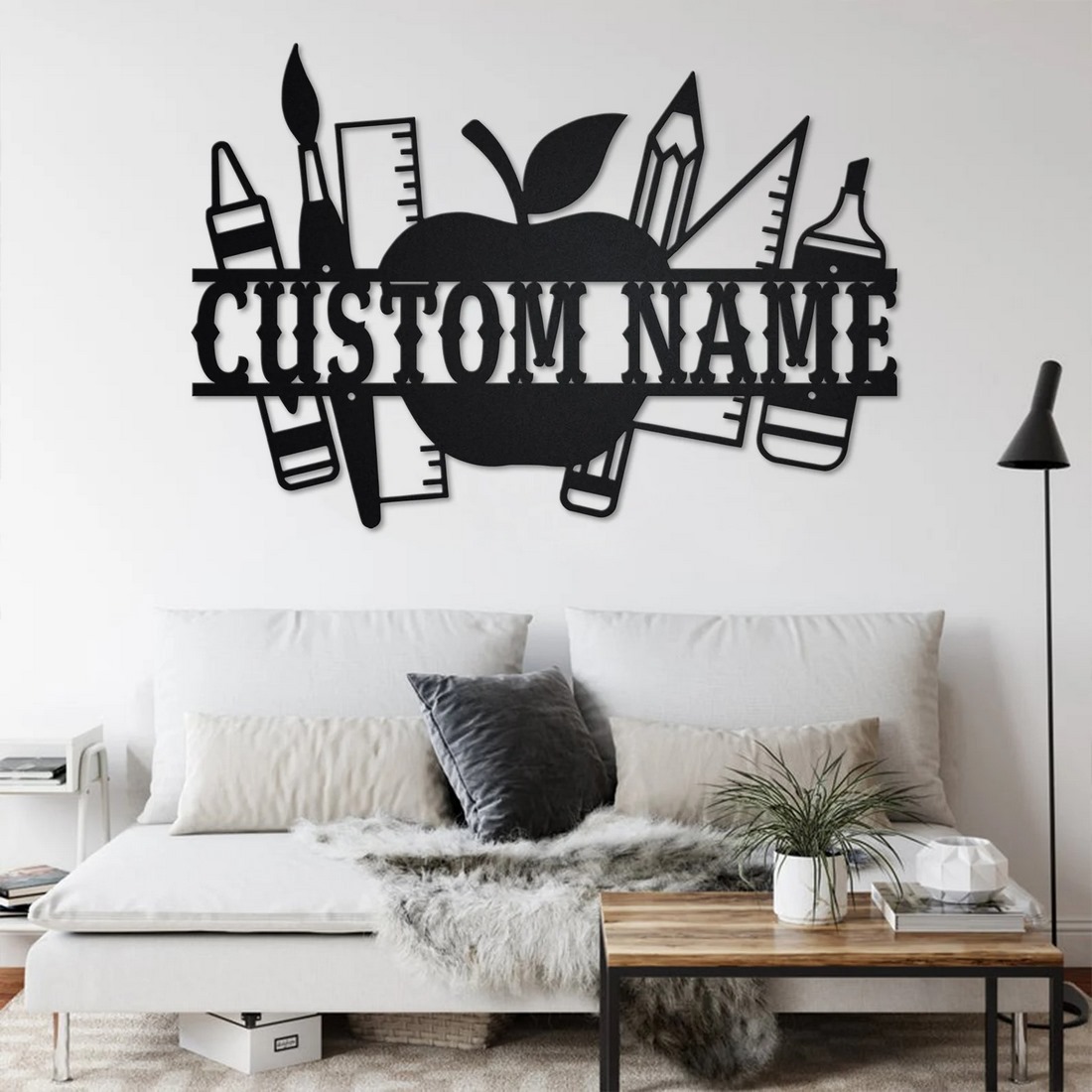 This sturdy metal sign will last for many years and adorn the wall of your school. It makes a wonderful present for the special educator in your life. Consider this sign if you're searching for a wonderful teacher's gift. It makes a unique and considerate present for professors or even your own parents.
Personalized Teacher Name Sign Decoration For Room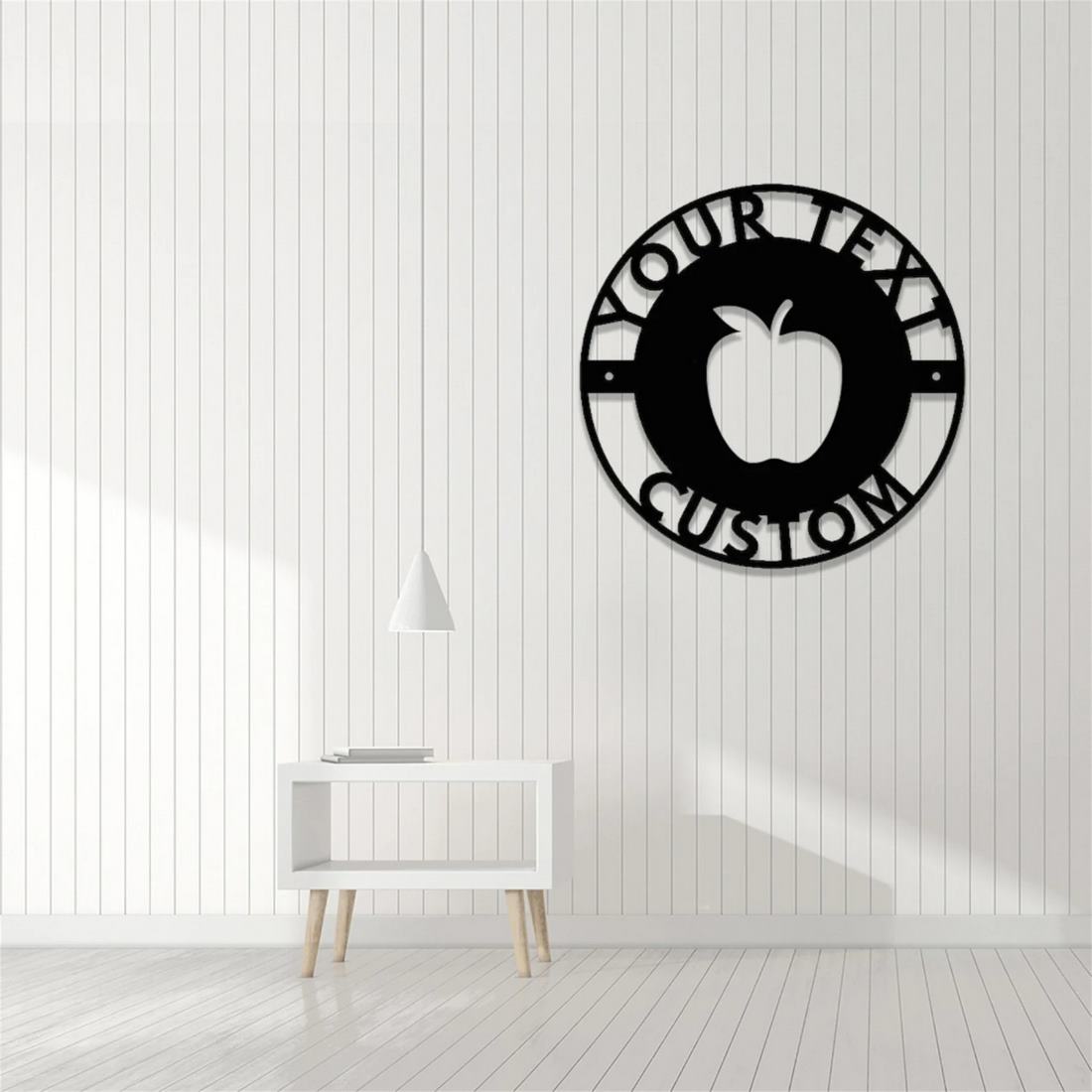 It's strong but lightweight because it's made of stainless steel. The magnetic appeal of this sign for any place in the house is enhanced by its traditional design.